Excellence is a leading
Chinese
pump manufacturer and devoted to offering professional slurry pump solutions for you.
We have successfully undertaken many projects
in over 60 countries. Innovative R&D department and state-of-art technology are the basis of Excellence high quality products. Scientific model selection and slurry transporting solution helps to reduce your purchase and maintenance cost. Above all, all-around services will save you a lot of effort and it will be a enjoyable experience.
◎ Excellence Projects & Reference


| | | | |
| --- | --- | --- | --- |
| | | | |
| Iron Beneficiation | Copper Concentration | Gold Ore Dressing | Potash Fertilizer |
| | | | |
| Coal Washing | Sand Excavation | Building Material | Iron Ore Processing |
◎ Advantage: Long service life and stable performance reduce purchase and maintenance cost.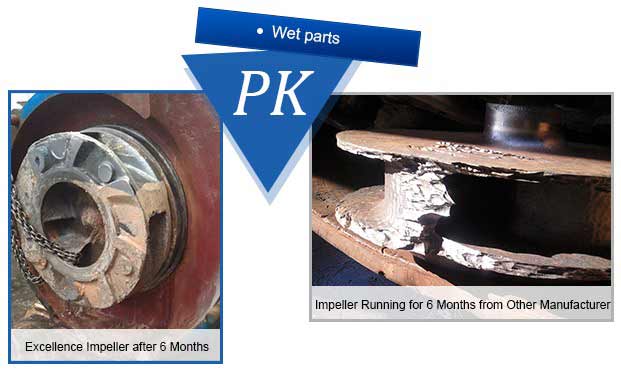 The wet parts are the most frangible parts of pump and have great impact on pump life.
Under the same working condition, Excellence impeller works normally after one year with slight wear. Impeller of other brand had breakdown within 6 months.
Client saved

60%

cost by using Excellence slurry pump.

Sealing property is one of important evaluation indicators of slurry pump performance, some foreign clients adopt Excellence slurry pumps to replace other brand pumps to solve leakage problem.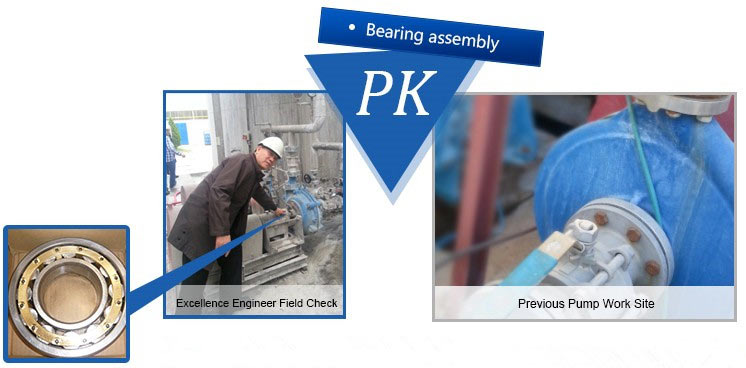 Scientific bearing assembly design is necessary to keep pump working steadily.
The Excellence pump bearing assembly is tested on the working site in Mid-East.
The indexes of temperature and shaft vibration are much better than previous brand product.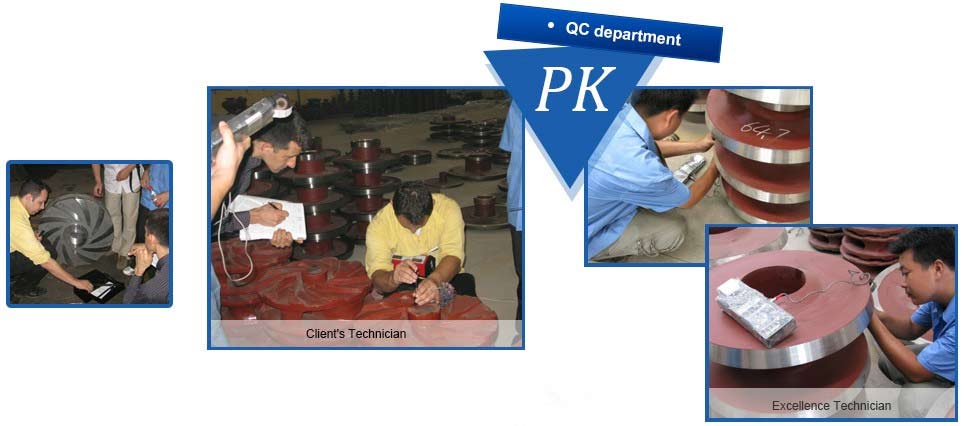 Some South American clients brought their own equipments to test the quality of pump parts. Their data is consistent with Excellence QC department result.
◎.Service: We are keen to every aspect to provide customers with all-around service.
1. Pre-sale data calculation & model selection
Experienced engineers provide scientific solutions, which could greatly lower customer comprehensive input cost.

Case: Excellence cooperated with Chinese biggest gold mine corporation in a gold concentration project.

Parameters:
CW(Concentration by weight)=25%
Particle size:0.074mm
The pumps worked for

3 years

without any glitch.

Only an expeller ring was replaced 3 years later, with the wet parts working normally up to now.

Excellence pump has

3 times wear life compared to normal product, which

saves 180%

of input cost for clients.
2. On-purchase service: professional sales team.
1. Professional solutions provided by experienced engineers
2. Pump parameters sheet & clear water performance curve
3. Installation drawing & assembly drawing


4. Receiving clients




5. Visiting clients
3. After-sales service
Training:
free training about methous of pump application and maintenance.
Guidance on site:
installation guidance and possible problem elimination.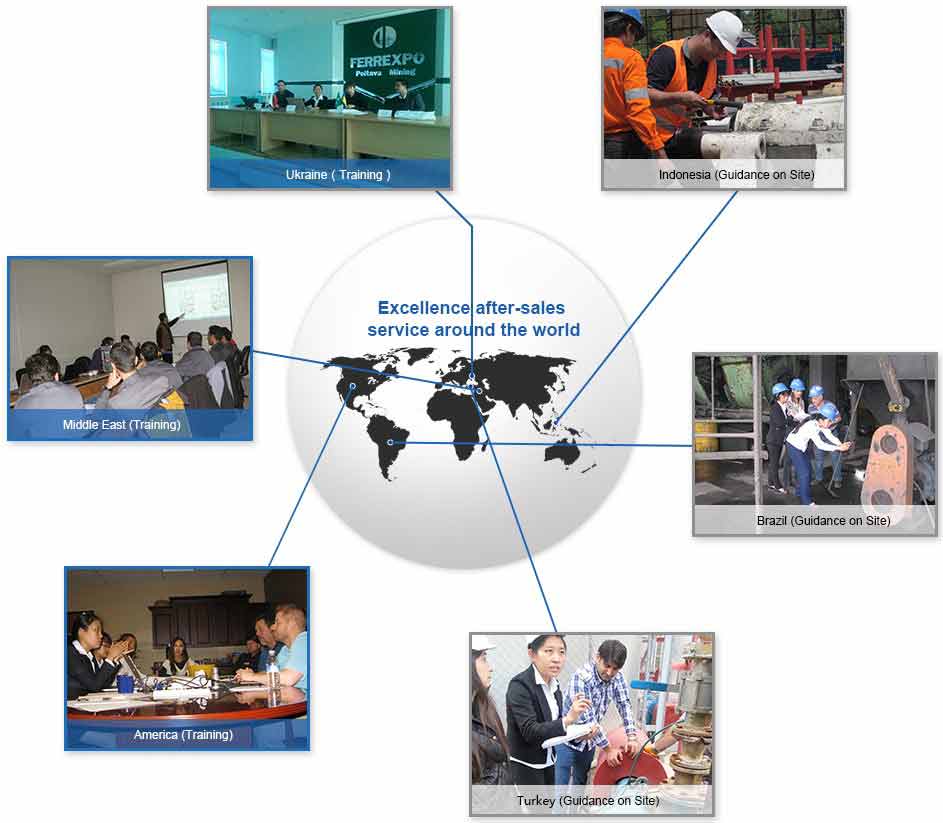 ◎
. Partners
Excellence provides slurry pump solutions for transnational coporations as below:

| | |
| --- | --- |
| | Flexible and multiple payment terms are available to meet different customer requirements. |
| | Professional ERP management system and global market strategy help you decrease the cost and delivery. |